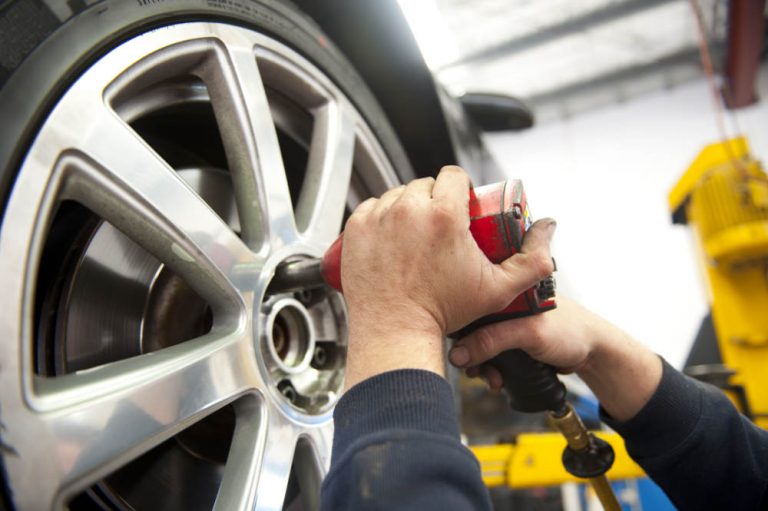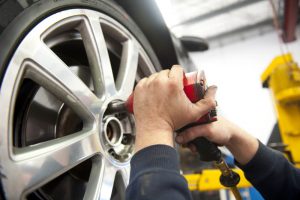 Most of us have experienced some type of trouble when on the road, but possibly one of the most common instances has been a flat tire. Over time, Apple Valley tires wear out, and lose their effectiveness on the road, eventually losing pressure or worse, causing a blowout. Tires are made with treads on the outside to grip the road, with either aggressive patterns for summer seasons or water-cutting patterns for winter driving. When these treads wear out, it is considered unsafe to continue driving in Apple Valley. Getting stranded in a tough situation is never wanted, especially when in high-speed situations. Road Runner Auto Care provides full service for tires, including diagnosing, purchasing, and mounting tires, all in-house. Road Runner Auto Care also contains trained and certified technicians able to properly diagnose tire tread wear and problems causing them. With their trained eyes, they are able to spot an accident waiting to happen just by examining the tires.
Symptoms When Apple Valley Tires Require Maintenance & Replacement
There are several visual signs that normally note tires need servicing or replacing. The first is tread wear. Tires are rated for around 25,000-50,000 miles and will wear down in that time, enough to see they need replacing. Uneven tire wear is another factor to consider. There may appear to be tread on one side of the tire, but the other side might have a much greater loss of tread. Always check both the inside and the outside of the tire when determining if tires have proper tread. Another sign is a leaking or flat tire in Apple Valley. Tires are pressurized, meaning they hold compressed air to stay inflated. When tires have a leak, they normally look saggy on the bottom or feel a lot softer to the touch. When this happens, make sure to patch the tire, or if unable to be patched, replace the tire. Road Runner Auto Care specializes in both of these diagnoses, and are able to tell the difference between a properly functioning tire and one that is not.
Keeping up with tires is an important aspect of Apple Valley vehicle ownership and care. After all, they are what keeps the car on the road. Tires may be one of the most crucial systems of a car, so make sure to be aware of what your tires are trying to tell you. Road Runner Auto Care is your one stop shop for anything tires.