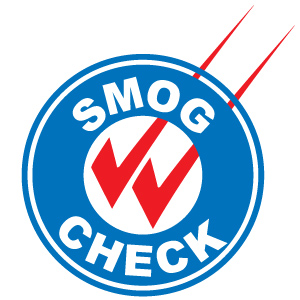 .
Smog Check – Specializing in Diesel and Gasoline Motors – Apple Valley
Don't go for a state emissions test. In a late-model car, an illuminated "check engine" light probably is a sure sign your car will fail the test. In California, it's an automatic failure, even if the problem was nothing more than a loose gas cap. By the way, don't bother trying to fool the inspection station by disconnecting the battery or using any other method to erase the trouble code and turn off the "check engine" light. Your vehicle's computer will let the inspection station know that its codes have been erased, and the vehicle will fail the state's emission inspection test. You must perform a "drive cycle" after the repairs are performed before going back to the inspection station.
A Drive Cycle is a special test drive that duplicates a person starting their car and making a short freeway trip, as if they were driving to work. While this special test drive or 'Drive Cycle' is occurring, the Engine Computer runs little tests or Readiness Monitors that check to see if the Emissions System is working properly.
Roadrunners Smog Check & Test Only Station is a State of California Licensed Smog Check Test Only Center. We Perform ALL Smog Checks required by the California DMV.
Services We Offer:
Regular Smog Inspections
Test Only Smog Inspections
Change of Ownership Smog Inspections
Out of State Initial Vehicle Smog Inspections
Gross Polluter Smog Inspections
Guaranteed Service
Affordable Prices.
Honest and Accurate Test Results
Excellent customer service and the highest level of integrity