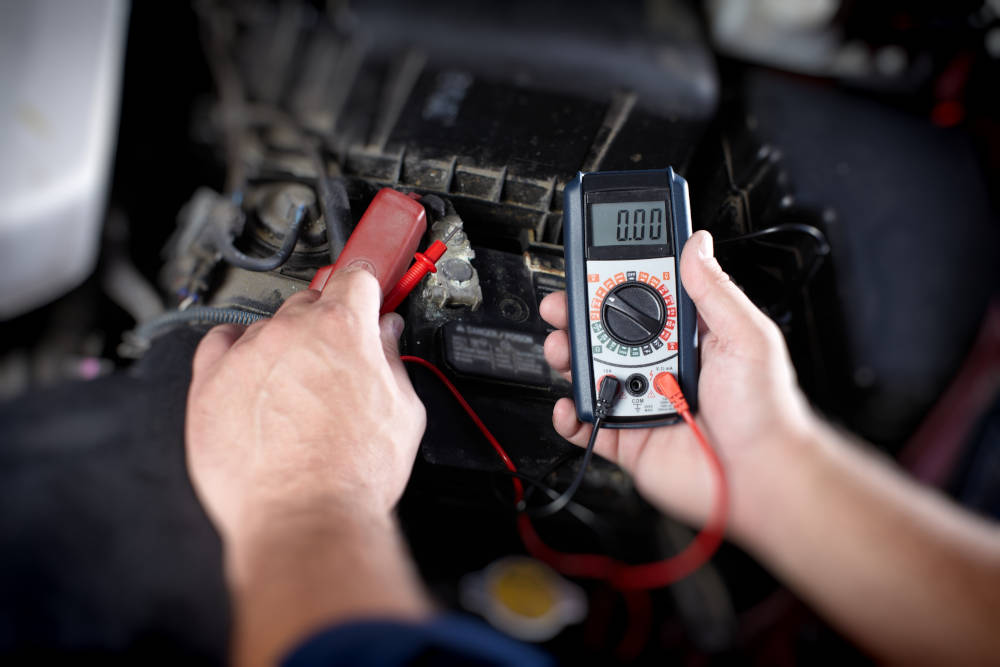 Unfortunately, there's always at least a small chance you'll experience an unexpected breakdown. However, some car problems are more likely to occur in hot weather. Let's take a look at some of the most common summer car issues.
Overheated Engine
Before the summer begins, it's always a good idea to have your vehicle's cooling system inspected. If your vehicle is low on coolant, the chances of the engine overheating increase dramatically. Faulty cooling fans can also cause engine temperatures to increase to dangerous levels.
Faulty A/C
A malfunctioning A/C can make summer road trips quite uncomfortable. In many instances, your A/C system simply needs to be recharged. When bringing in your vehicle for servicing, the technicians will inspect for leaking refrigerant. A clogged condenser and bad compressor can also cause poor cooling.
Tire Blowouts
A tire blowout can be extremely hazardous. This sudden loss explosion often makes it difficult for drivers to maintain control over the vehicle. On a scorching day, the hot pavement makes a blowout more likely to occur. One of the easiest ways to prevent a blowout is to make sure your tires are inflated to the recommended pressure. Worn tires should also be replaced as soon as possible.
Dead Battery
During the winter, a weak charge will make your vehicle hard to start. However, the summer heat can also put extra strain on a car battery. This is why it's so important to have your battery tested and inspected. Never make the mistake of buying the cheapest car battery on the shelf, which could wear out sooner than expected.
Out of Fuel
Every year, hundreds of drivers experience the frustration of running out of gas. Avoid driving on a near-empty tank of fuel at all costs. Aside from putting you at risk of being stuck on the side of the road, a low level of gas can also cause the fuel pump to overheat.